Response to COVID-19
In response to COVID-19, SHS currently provides medical services via phone and video appointments. The services listed on this page are currently virtual but will be fully accessible again soon. Please call the health center at (415) 338-1251 for prescriptions, prescription refills, appointments, and questions.
Sexual health and sexuality are relevant to all of us - whether you are a novice, sexpert, abstinent, whether you are single, dating, or in a relationship:  it does not matter how you identify yourself sexually.  Sexuality is part of who you are, and healthy sexuality is important to your overall wellness.  You should have as much information as possible to make informed choices about sexuality. The information, health care services, and resources listed here can help you make healthy sexual choices.
Registered SF State students seeking sexual and reproductive health may access the following services at SHS: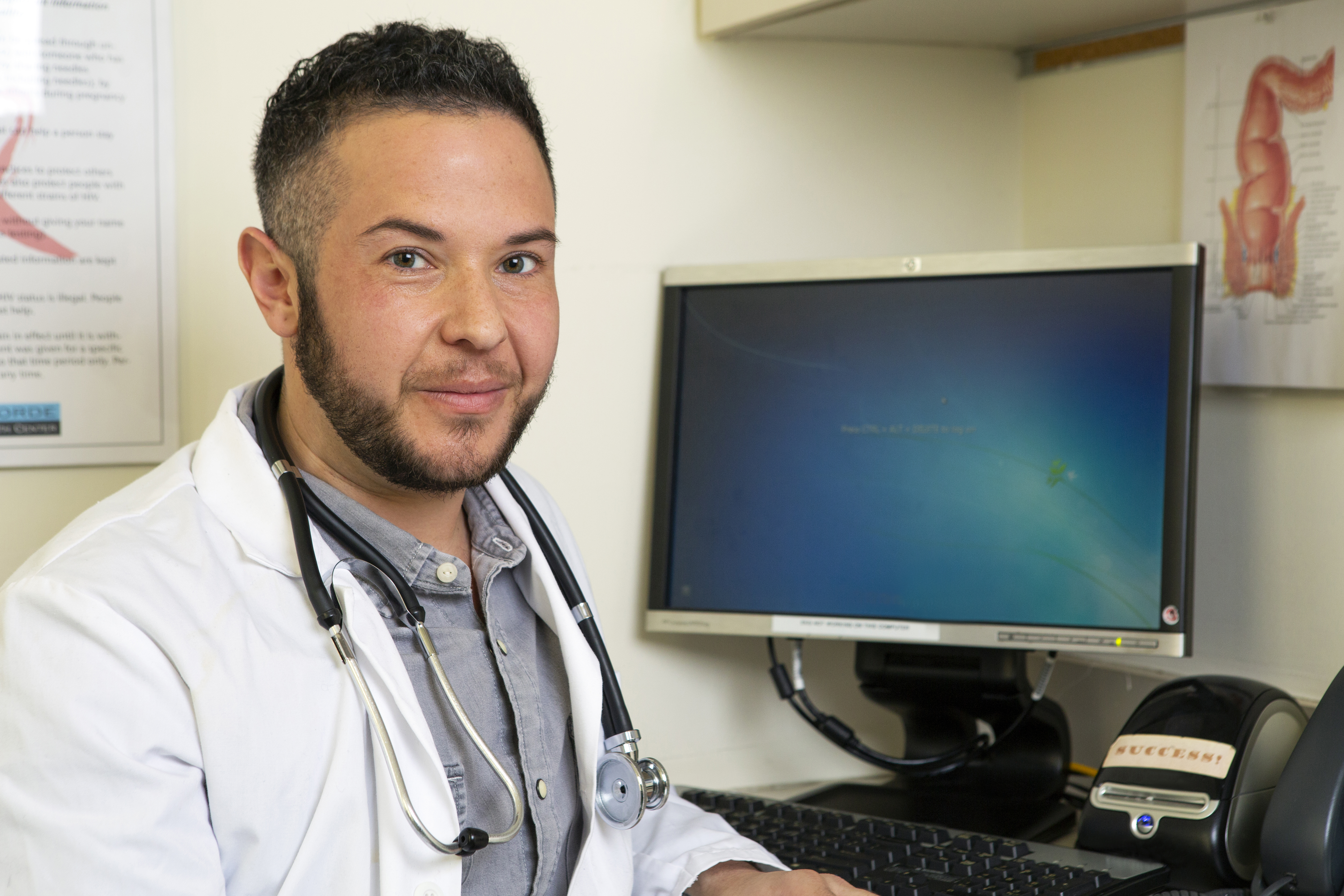 We can help you choose a birth control method that fits your lifestyle and address questions that may come up. You need an appointment but not an exam to get a prescription for birth control. Find out more information about different methods.
IUD (Intrauterine Device – Mirena, Paragard, Skyla, and Kyleena)
Implant (Nexplanon)
Depo shot (Depo-provera)
The Patch (Xulane)
Ring (Nuva Ring)
Birth Control Pills
External condoms
Diaphragm
Most health insurance plans including Medi-Cal and SF Health Plan cover the cost of the family planning services listed above.  In addition and if eligible, students may enroll in Family PACT which covers the cost of the listed family planning services including free condoms. Talk to your provider to see if you are eligible.
If you are satisfied with your current birth control method (Pill, Ring, Patch or Depo-Provera) and you need a refill or if you want to re-start one of these methods, then make a Birth Control Refill appointment online via myHealth. 
If you have questions or problems with your birth control method, please make a Vaginal, Breast, or Contraception Concerns appointment online via myHealth.
Please check if you have any remaining refills at the Student Health Service Pharmacy
Emergency contraception (also known as "the morning-after pill," Plan B, Next Choice, or Ella) is available at the Student Health Services Pharmacy Curbside Pickup. Call SHS at (415) 338-1251 to request a prescription or our low-cost options. Family PACT and health insurance cover emergency contraceptive pills. 
If you need emergency contraception and you are interested in the Paragard IUD, this is another excellent method of emergency contraception. Call SHS and speak with our nurse.
Resources for emergency contraception when the health center is closed:
You can purchase Plan B at most pharmacies without a prescription.
www.Not-2-late.com for listings of pharmacies near you
SF City Clinic online prescription - click on Plan B and follow the instructions to print a prescription. You can use your Family PACT card or health insurance to receive Plan B at no cost to you.
You may pick up a free pregnancy test using our Pharmacy Curbside Pickup service; we can provide pregnancy options counseling and referrals for services by calling SHS.
If you have any of the concerns listed below, please make a Vaginal, Breast, or Contraception Concerns appointment online via myHealth.
Vaginal bumps, unusual discharge or other symptoms
Menstrual or vaginal bleeding issues
Breast issues
Sexually transmitted infection (STI) or exposure –we can screen you!
Birth control methods - what is available and how to choose
Sexuality issues
Preconception counseling
Menopausal symptoms
Please make a cervical cancer screening appointment for
a Cervical cancer screen (Pap smears) after age 21
abnormal cervical cancer screen follow-up
Note: You must call the clinic at (415) 338-1251 to set up these appointments.