For the health and safety of our SF State community, it is important that our students have up-to-date vaccinations. Students will be required to provide proof of vaccinations. Most students have received these previously throughout their childhood and beyond. Student Health Services can administer vaccines to students.
FREE flu shots for SFSU students only!
Mondays, Tuesdays, Thursdays, Fridays 
9:00 - 11:00 am   and  1:00 pm - 3:30 pm
Ring bell at Student Health Center front door
Bring:  pen, SFSU ID, COVID green DOT
Wear: short sleeve top
Vaccination and Immunization Clinic
The following vaccinations are available at cost at SHS.
Hepatitis A
Hepatitis B
HPV - Gardasil
Influenza (flu): Call (415) 338-1251 to speak with an SHS Nurse
MMR (Measles, Mumps, and Rubella)
TB Test: Call (415) 338-1251 to speak with an SHS Nurse
Tetanus-diphtheria
Tetanus-diphtheria pertussis (Tdap)
Varicella (Chicken Pox)
You may be able to get the above vaccines free-of-charge from your own primary care doctor, using your own insurance.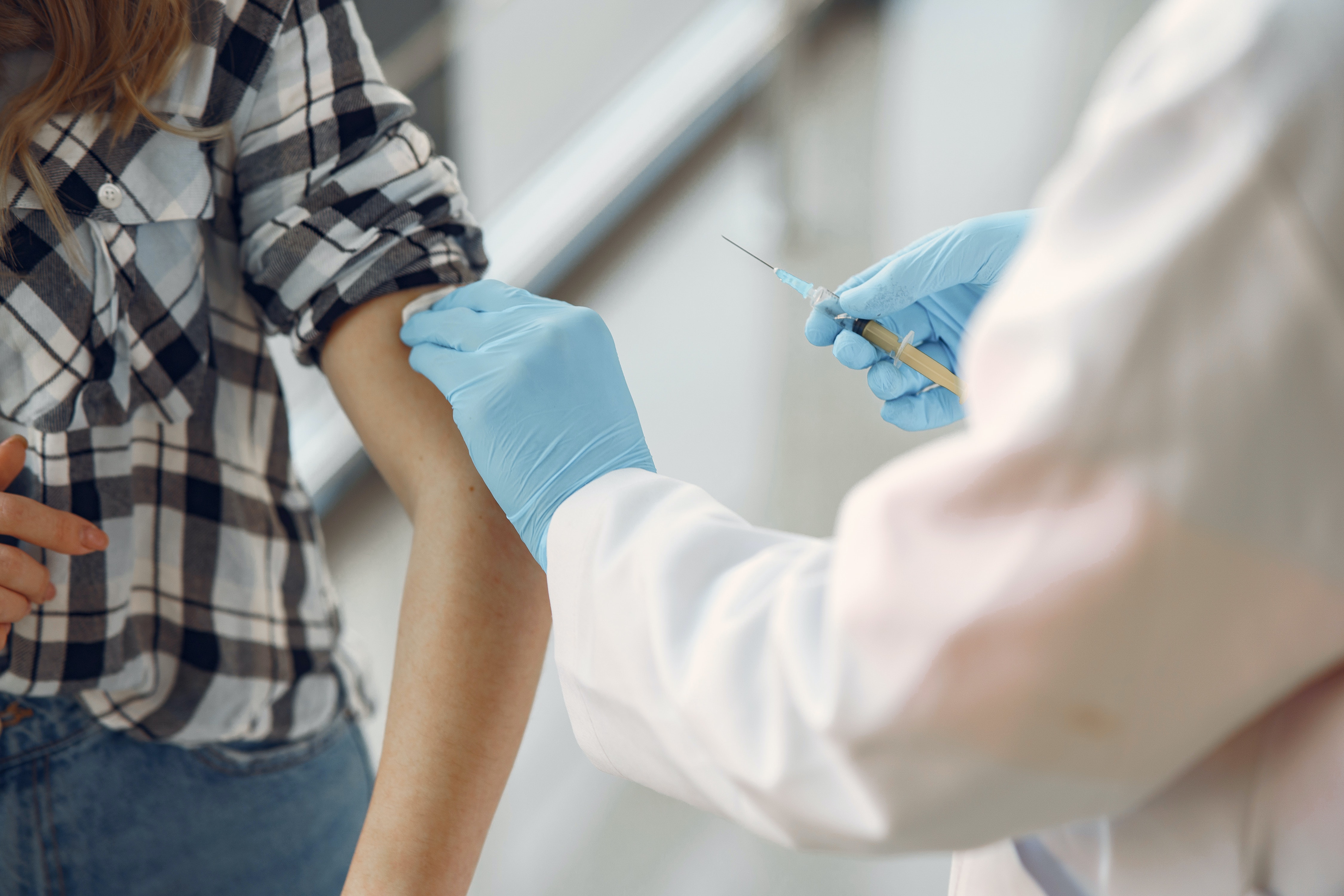 Vaccination and Immunization Frequently Asked Questions
You must show proof of your Measles, Mumps and Rubella (MMR) immunizations and Hepatitis B immunizations (for students 18 or younger at beginning of first semester).
Two MMR vaccines are required. 
Yes. You can get your vaccines at the Student Health Services. If you are getting two MMR vaccinations they should be at least four weeks apart.
Students enrolled in California public school (grade school through eighth grade) for the seventh grade or higher on or after July 1, 1999, do not have to submit the SF State "Proof of Vaccination" form.